About Tallinn University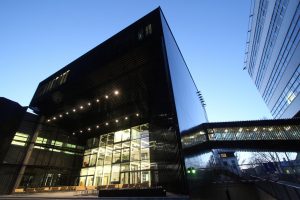 Tallinn University is a public research university in Estonia. Located on a compact campus within walking distance of Tallinn's UNESCO-listed medieval Old Town, it currently counts ca. 8,000 full-time students and 13,000 more students in further education.
Tallinn University's ethos is rooted in a desire to make a positive change to Estonian and broader European society. This ambition has shaped the university's educational and research priorities and is reflected in the university's joining the Green Academic Footprint initiative.
Tallinn University is ranked by Quacquarelli Symonds as one of the top 1,000 universities in the world. It is also one the most international universities in the Baltic States, with a student body representing 54 countries and the most international faculty in the region, according to Quacquarelli Symonds. It is also ranked among the three most research intensive universities in the Baltics and 69th overall in Emerging Europe and Central Asia. The University is also home to the Baltic States' largest film school, Baltic Film, Media, Arts and Communication School.
Located in the city centre, the university is convenient starting point for exploring Tallinn. In front of the University there is a tram stop connecting it to the historic Old Town (which is also within walking distance) and railway station. Behind the university stands the sea gate of Estonia – Port of Tallinn. Only a few hundred metres away you can find the peaceful Kadriorg Park and the Presidential Palace.
About Tallinn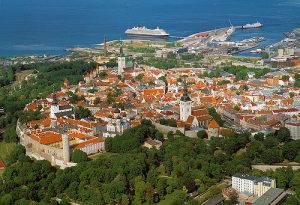 The capital of the Estonian Republic is one of the oldest capital cities in Northern Europe. It is one of the best retained medieval European towns, especially the Old Town with its unique medieval surroundings. The unique value of Tallinn's Old Town lies first and foremost in the well-preserved completeness of its medieval milieu and structure, which has been lost in most of the capitals of Northern Europe. Since 1997 Tallinn is included in the UNESCO World Heritage List.
Over the past decade our capital has developed into a modern and open city with new tall glass and steel buildings, illuminated signs of major international companies, large shopping malls, newly renovated airport, ever growing cargo and dozens of new manufacturing and warehouse complexes. Tallinn offers much to discover for people with various interests – for those who love the arts, as well as for those who are interested in nightlife, for gourmet lovers, for shoppers, for friends of nature and many others.
Get a short glimpse of our beautiful Tallinn via this video by Brand Estonia and be inspired by the top 10 places to visit in Tallinn (half of which you will see and experience during the conference).