Four keynote speakers are expected to present at ICCPR 2018 in Tallinn.
Prof. J.P.  Singh (University of Edinburgh, UK)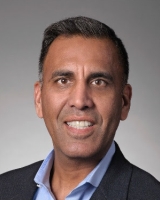 J.P. Singh is Chair of Culture and Political Economy, and Director of the Centre for Cultural Relations at the University of Edinburgh. He is known for his research on international trade and development, Information and communication technologies for development (ICT4D), cultural economics, identity politics, diplomacy and negotiations, and global governance.
Professor Singh has authored five monographs, edited three books, and published dozens of scholarly articles.  His single authored books include Sweet Talk:  Paternalism and Collective Action in North-South Trade Negotiations (Stanford Univ. Press 2016), Negotiation and the Global Information Economy (Cambridge Univ. Press 2008), and Globalized Arts: The Entertainment Economy and Cultural Identity (Columbia Univ. Press, 2011), which won the American Political Science Association's award for best book in information technology and politics in 2012.
Prof. José Van Dijck (
Utrecht University, Netherlands)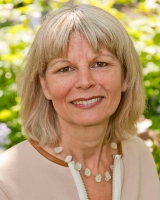 José van Dijck is Distinguished Professor at Utrecht University and former Dean of Humanities at the University of Amsterdam. She researches social media, media technologies and digital culture, and has authored such books as Mediated Memory in the Digital Age and The Culture of Connectivity (Stanford Univ. Press 2007). Prof. Van Dijck has been a visiting scholar at the Massachusetts Institute of Technology (MIT), the University of Technology in Sydney, and the Annenberg School of Communication at the University of Pennsylvania
Since 2010 Prof. Van Dijck has been a member of the Royal Netherlands Academy of Arts and Sciences. In 2015 she was elected by Academy members as the president of the organisation and became the first woman to hold the position.
Prof. Joseph Straubhaar (University of Texas at Austin, USA)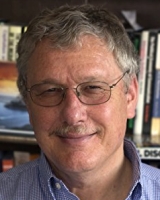 Joseph D. Straubhaar is the Amon G. Carter Centennial Professor of Communications in the Department of Radio-TV-Film at The University of Texas at Austin. He is the current Director of the Moody College of Communications' Latino and Latin American Studies Program.
Professor Straubhaar's primary teaching, research and writing interests are in global media, digital media and the digital divide in the US and other countries, Brazilian and Latin American television, media and migration, and global television production and flow. He has authored several books, including The Persistence of Inequity in the Technopolis: Race, Class and the Digital Divide in Austin, Texas (University of Texas Press 2011), World Television from Global to Local (Sage 2007), and Media Now, a textbook he co-authored with Bob LaRose which has been reprinted nine times. He has also edited and co-edited several volumes, as well as published numerous articles and essays on global media, digital inclusion, Latin American media, media flow and culture, and other topics.
Prof. Madina Tlostanova,
Linköping University, Sweden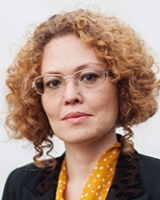 Madina Tlostanova is a postcolonial and postsocialist researcher and fiction writer with a decolonial political, epistemic, and aesthetic agenda. She is Professor of Postcolonial Feminisms at Linköping University. She was previously a professor of philosophy at the Russian Presidential Academy of National Economy and Public Administration, and before that held a professorship in the history of philosophy and cultural studies at the Peoples' Friendship University of Russia. She was also a DAAD professor at the University of Bremen (2006, 2011), an international researcher at Duke University (2007), a visiting scholar at Linköping University (2013) and Södertorn University (2014).
Professor Tlostanova's work focuses on decolonial thought, post socialist studies, non-Western feminisms, contemporary art and fiction.  Her most recent books include Gender Epistemologies and Eurasian Borderlands (Palgrave McMillan 2010), Learning to Unlearn: Decolonial Reflection from Eurasia and the Americas (co-authored with Walter Mignolo, Ohio State Univ. Press 2012) and the forthcoming Postcolonialism and Postsocialism in Fiction and Art: Resistance and Re-existence (Springer 2017).